Cyberpunk 2077 and The Witcher 3 updates for PlayStation and Xbox are not happening anytime soon.
In a statement posted to Twitter, the studio broke the news. "Based on recommendations supplied by teams supervising the development of both games, we decided to postpone their releases until 2022. Our current target for Cyberpunk 2077 is the first quarter of 2022, and second quarter of 2022 for The Witcher 3: Wild Hunt. Apologies for the extended wait, but we want to make it right."
CD Projekt Red announced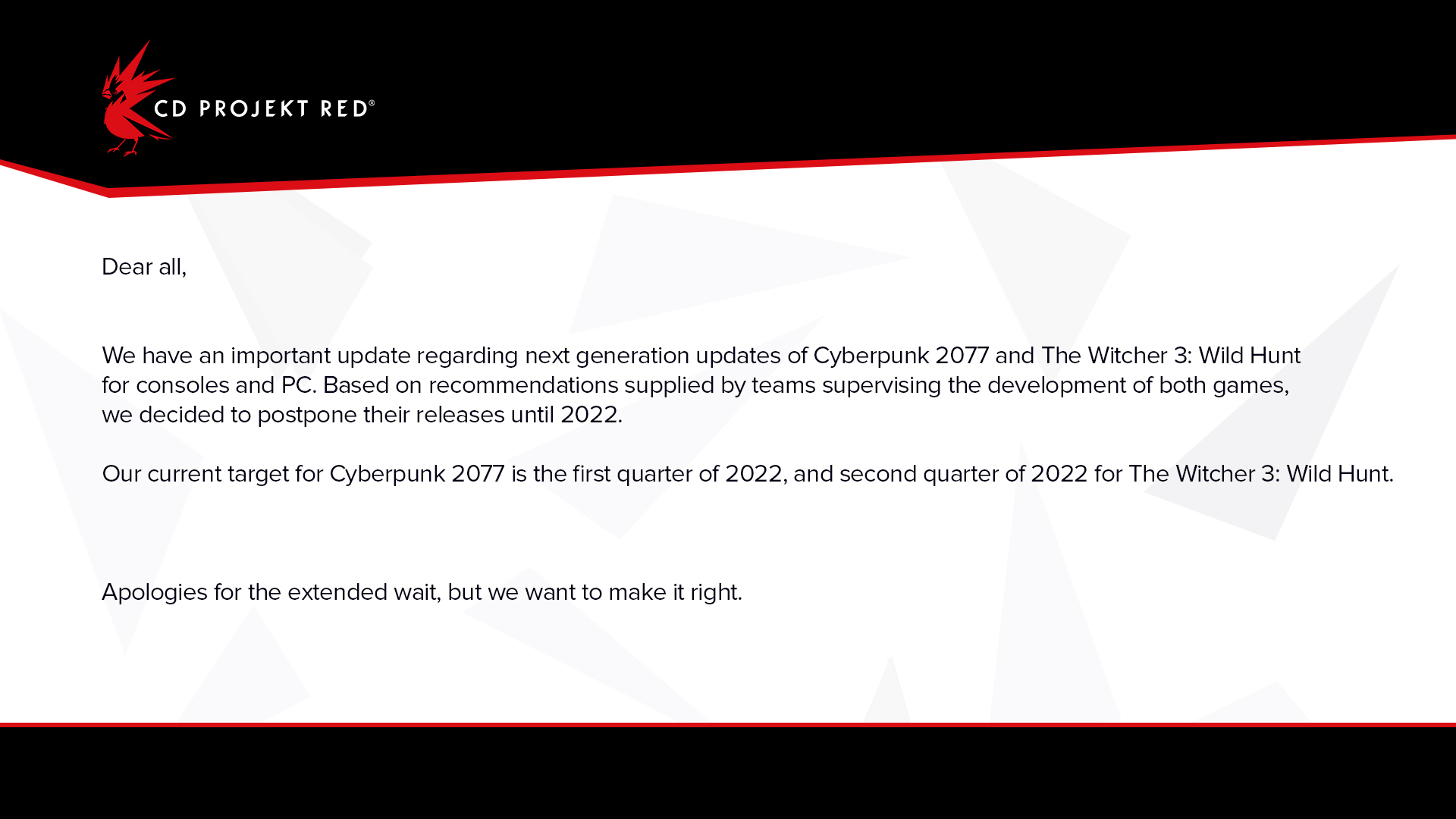 The new-gen upgrades have been in the works for a while. Cyberpunk 2077 has had an Xbox Series X|S and PlayStation 5 upgrade promised long before it even launched in December of last year. Issues with the Xbox One and PlayStation 4 versions of the game on base consoles put those plans on the backburner. However, the Polish studio was still hopeful in July that it could release the update before the end of 2021.
However, to play the games now you gotta wait for a while.