Call of Duty Season 3 update is coming out on all platforms on April 8. The new season will feature new maps for Modern Warfare, New game modes in Warzone. And new Battlepass items.
What is included in the Call of Duty season 3 update?
New Operator
A new Operator, Alex, joins the ongoing battle in Verdansk in the latest update to Modern Warfare, including Warzone, in Season Three.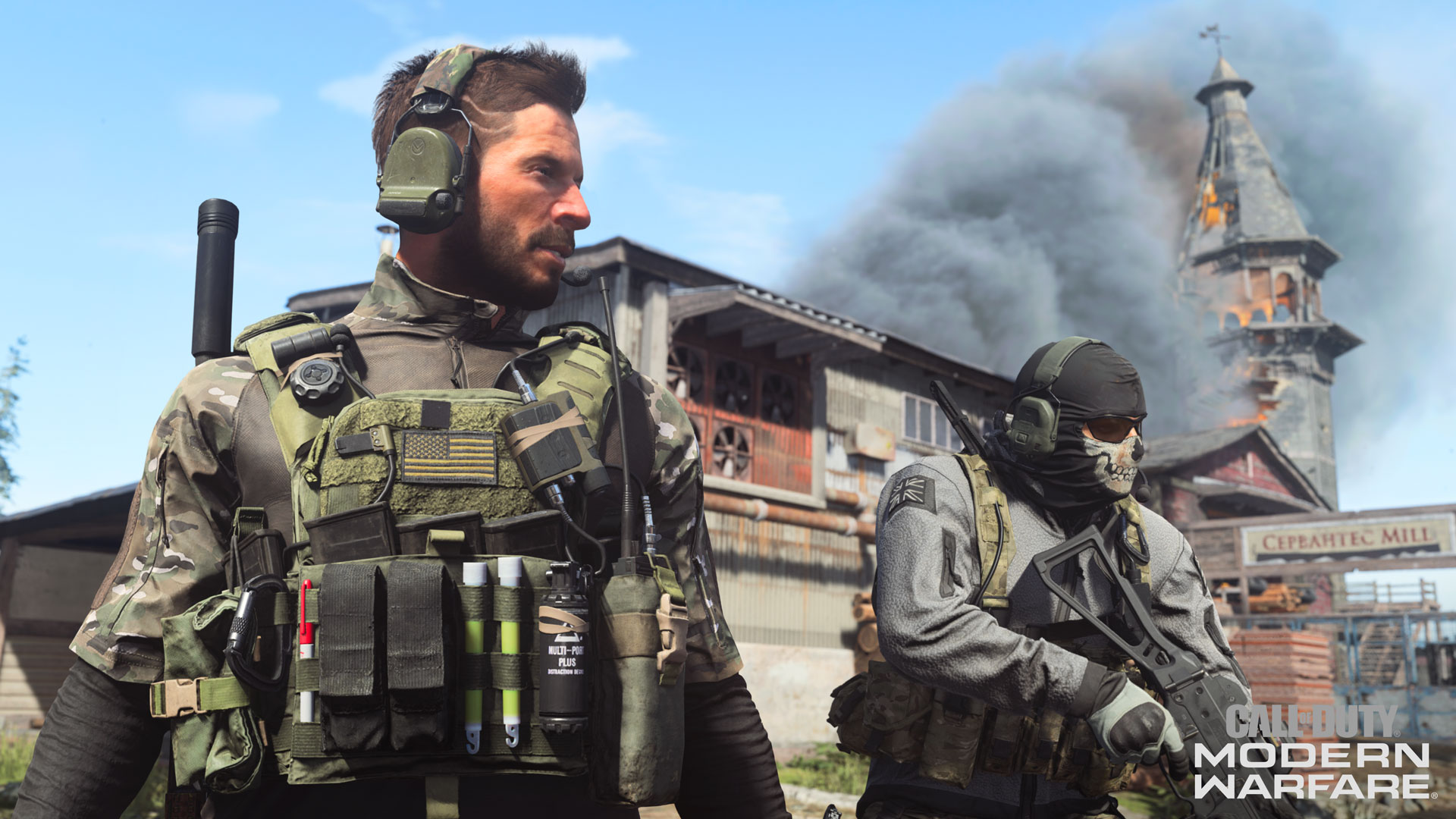 New Quads mode in Warzone
Free-to-play Call of Duty: Warzone, a massive combat experience from the world of Modern Warfare, just made your squad a little bit bigger in its newest game mode.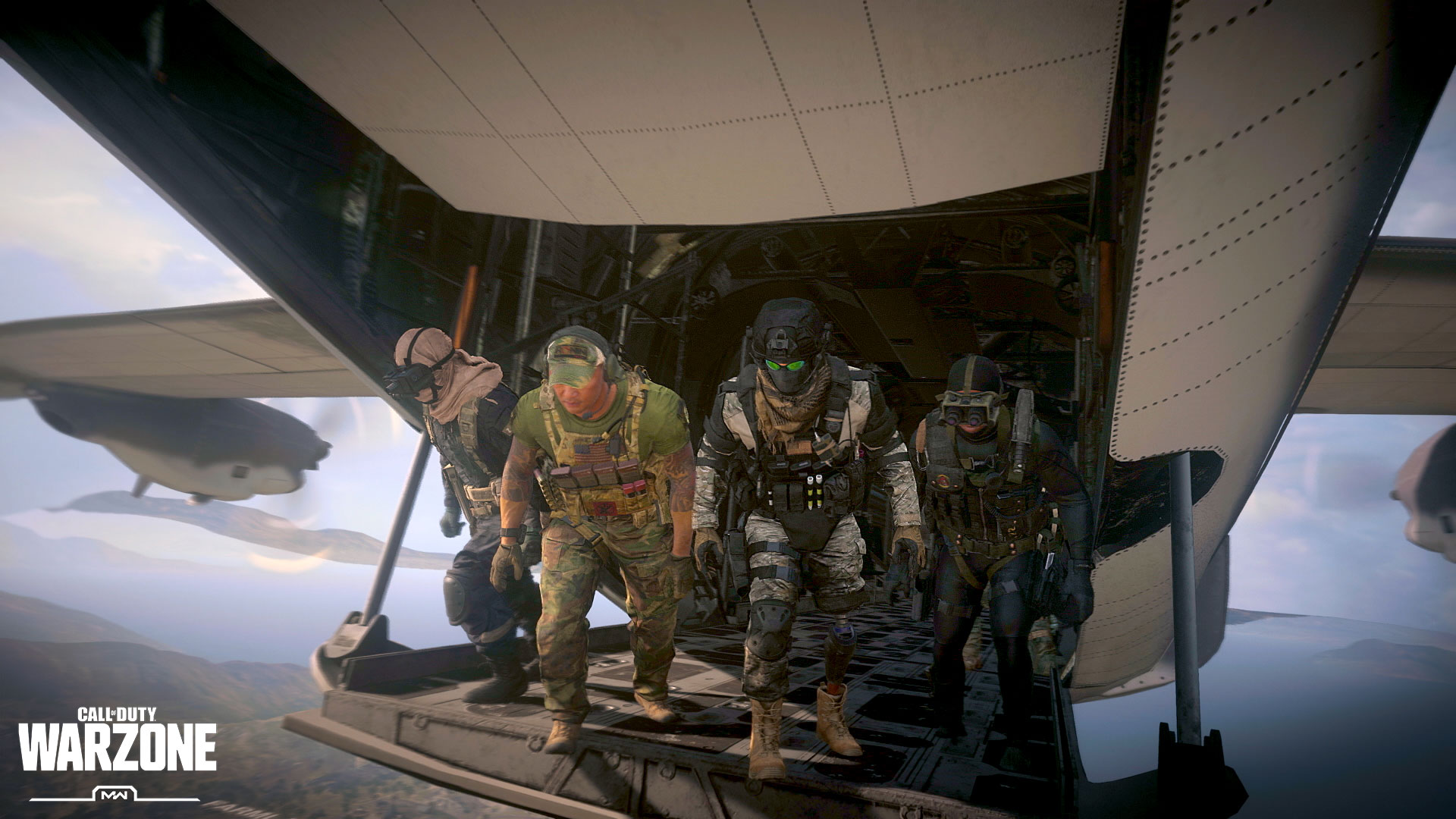 Drop into Quads, available for Battle Royale and Plunder, allowing you to team up with up to three players for a squad of four. Teamwork becomes even more essential for victory. Losing a member or more of a squad will stack the odds against you even further. In Plunder, collect more Cash faster with this expanded fire team that can help you complete Contracts more proficiently or tactically eliminate any opposing teams. But also expect stronger resistance from enemies as you face teams of 4 players.
Ground Loot Updates and More Modes for Warzone
During the season, expect to see more modes and playlists that change the loot pool to specific weapon types, and high action modes such as 'Scopes and Scatter Guns' (only sniper rifles & shotguns), in addition to other surprises.
Furthermore, ground loot will have a continuous overhaul to diversify the strategies you can take across Warzone. Of note, expect to see every weapon type with a silenced and non-silenced variant, allowing squads to kit themselves for silent operations… or for that final "guns blazing" shootout at the end of a Battle Royale.
Like additional playlists, be on the lookout for the introduction of new weapons and blueprints in Supply Boxes and ground loot to Verdansk and stay tuned for additional meta updates as the Warzone further evolves.
Three New Maps for Multiplayer, Additional Playlists to Come
Owners of the full version of Modern Warfare can experience a trio of fresh 6v6 maps included free in Season Three: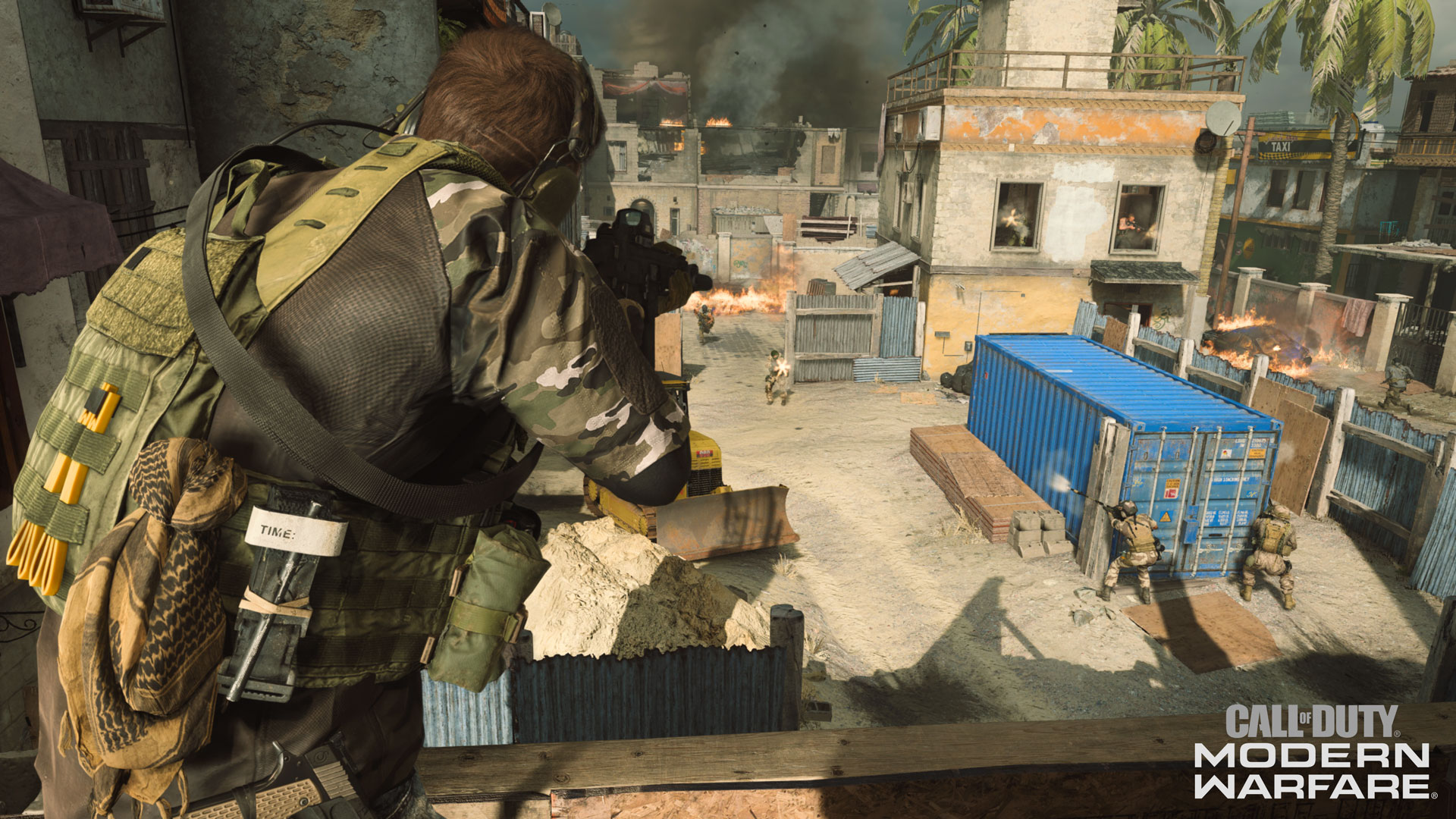 Talsik Backlot
In the middle of the Urzikstan desert lies an urban city with a major construction project taking place at its center. With its citizens long evacuated, combat takes place from door-to-door as teams fight for control of the various overlooks and buildings.
Call of Duty 4: Modern Warfare fans should feel right at home in this Backlot, as it is a remaster of the original map from that game. And for those who are playing this map for the first time, prepare for a great mix of close-quarters combat and long-range sniper duels.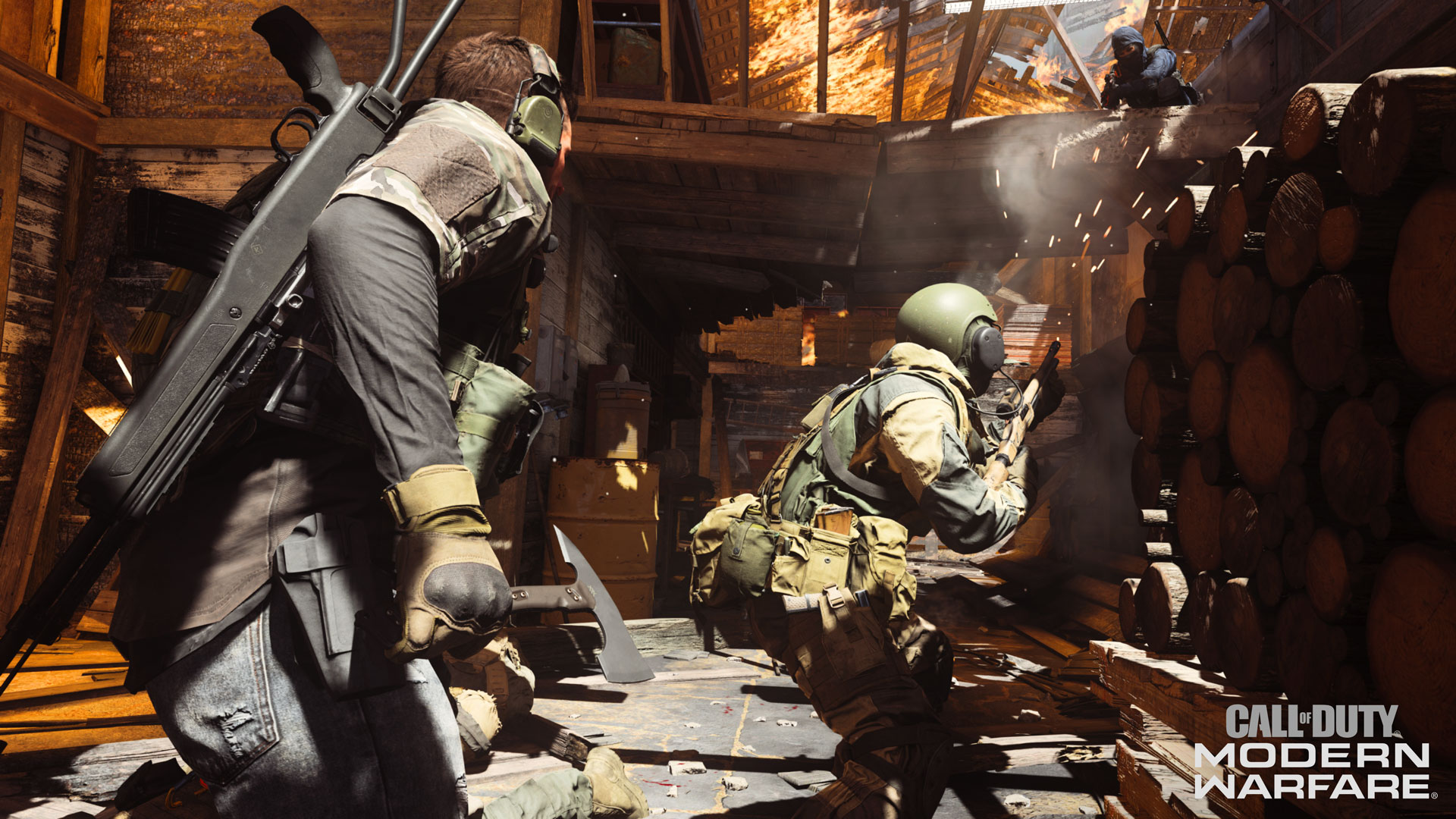 Hovec Sawmill
This new locale for Multiplayer, at its core, is a 6v6, three-lane map with a balance of mid to long-range sightlines. Here's the story behind it:
A sleepy farming village is under peril, as its main sawmill building has caught fire. Operators will fight within the burning wreckage and around it, visiting the local businesses such as the butchery, the mess hall, and even the beekeeper's area, which includes a couple of active hives!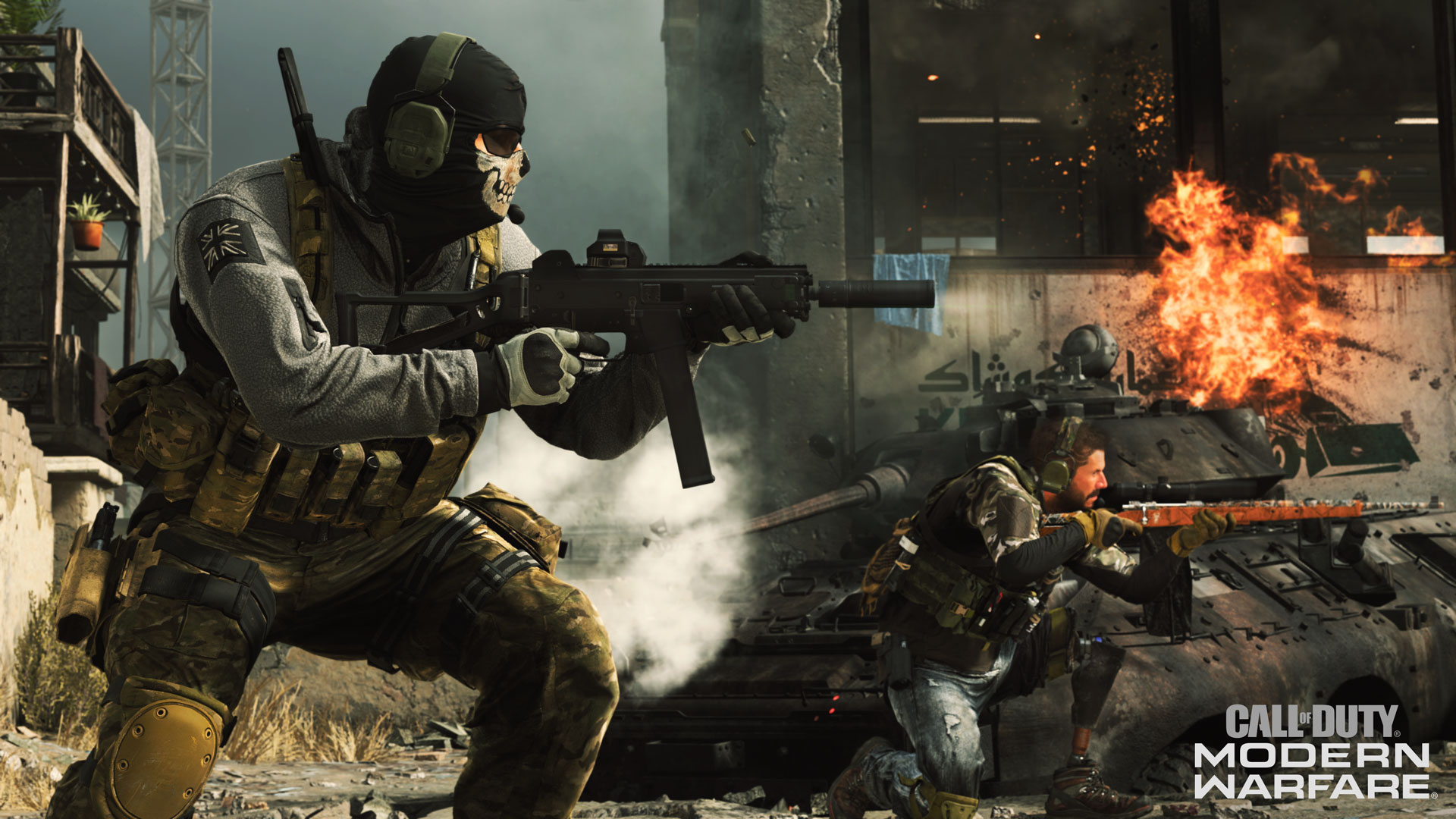 Aniyah Incursion
The last 6v6 map is a twist on Aniyah Palace.
You've experienced it in 10v10 and in Ground War – now fight within a more enclosed version of the area based around the central palace in Aniyah Incursion.
Additional Content
As the Call of Duty Season 3 continues, expect more playlists in Multiplayer like Demolition, Gun Game Reloaded, Gunfight variants, and more.
No matter what and where you are fighting, be sure to check the Barracks for a new batch of Missions. These include XP rewards along with blueprints, skins for both Operators and vehicles, and more, so dive in and watch the free content keep flowing.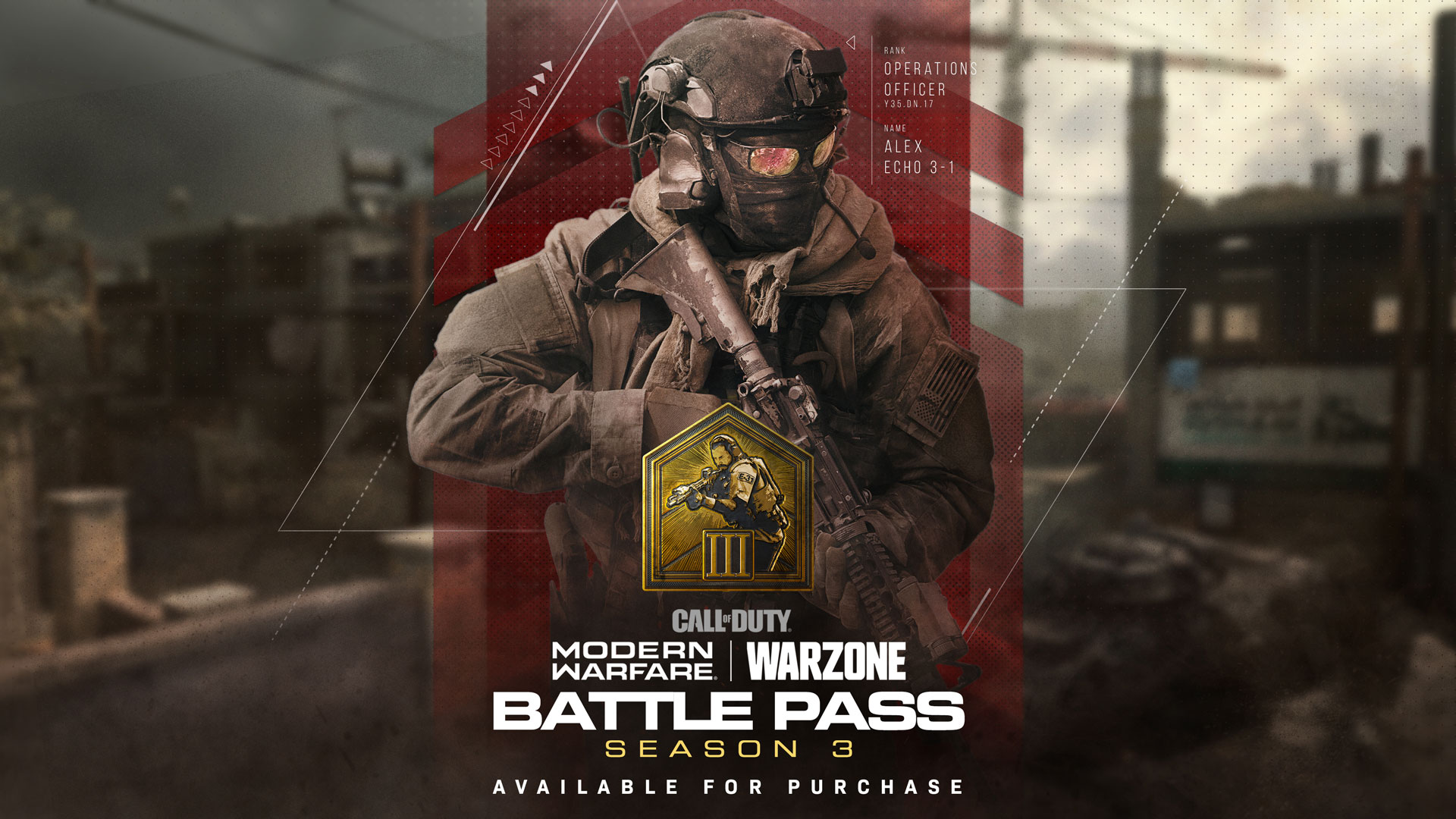 Call of Duty season 3 Battle Pass
In the Battle Pass system, players can earn two free new weapons at Tiers 15 and 31. the Renetti handgun and the SKS marksman rifle.
The first of the two free weapons – the Renetti is a well-rounded semi-auto 9mm pistol with an alternative three-round burst attachment.
The second earnable weapon is the SKS, a lightweight, semi-auto carbine chambered in 7.62x39mm rounds. This Soviet-style marksman rifle has a lower accuracy but a much faster fire rate than other weapons in its class. Which makes it perfect for close range combat.
Both weapons have plenty of unique Gunsmith configurations, allowing you to customize them to your playstyle. These weapons are free just by playing the game.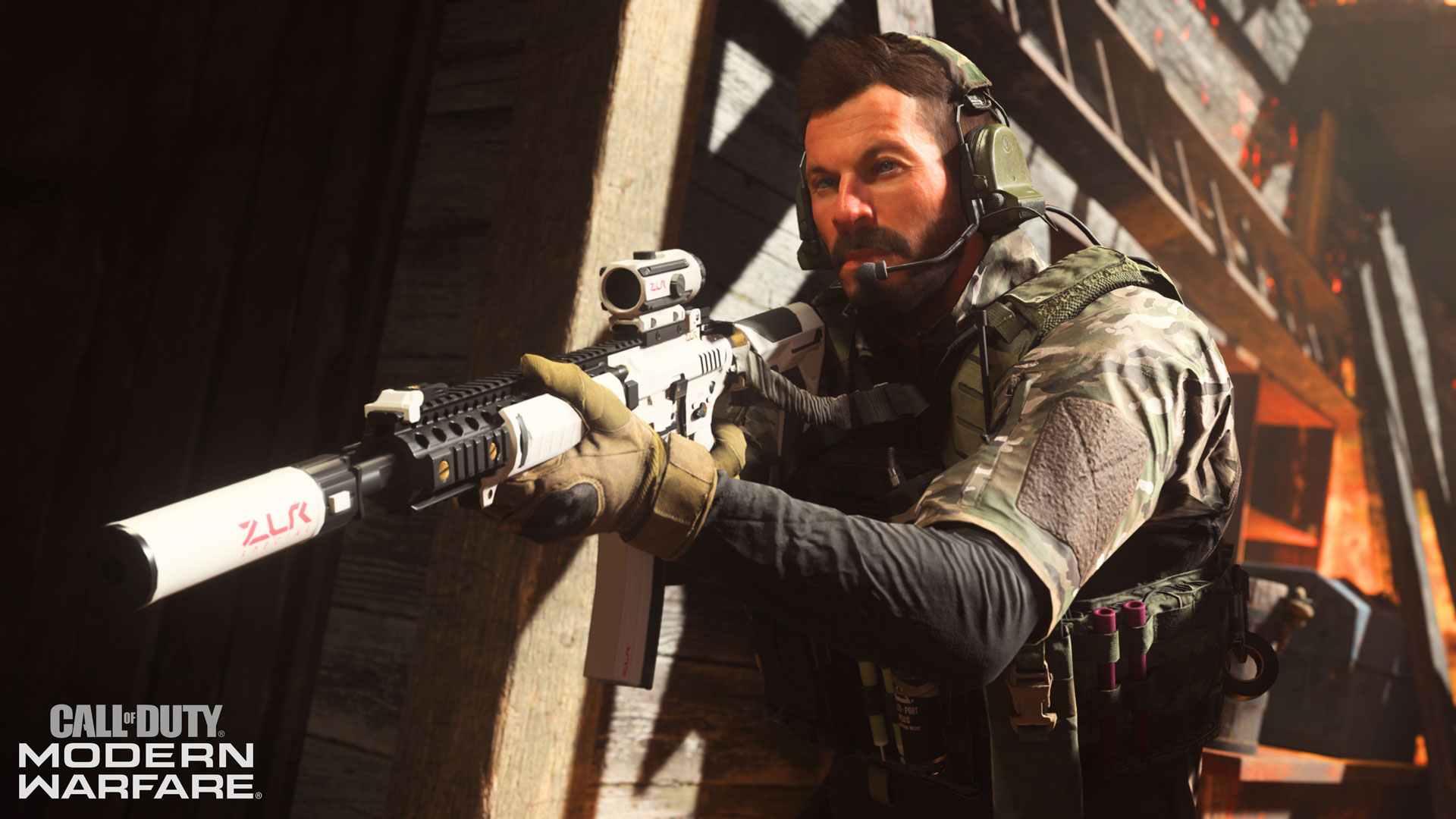 Starting tomorrow, you are able to play as Alex from the main campaign when you purchase the Season Three Battle Pass or Battle Pass Bundle (which includes 20 tier skips).
Purchasing the Battle Pass will reward you with Alex instantly, who joins the Coalition's deep Operator pool within the Warcom group. Don't worry Allegiance fans: Tier 0 also includes a new shirtless skin for Yegor where he shows why he's considered a man of nightlife and excess.
Vehicle skins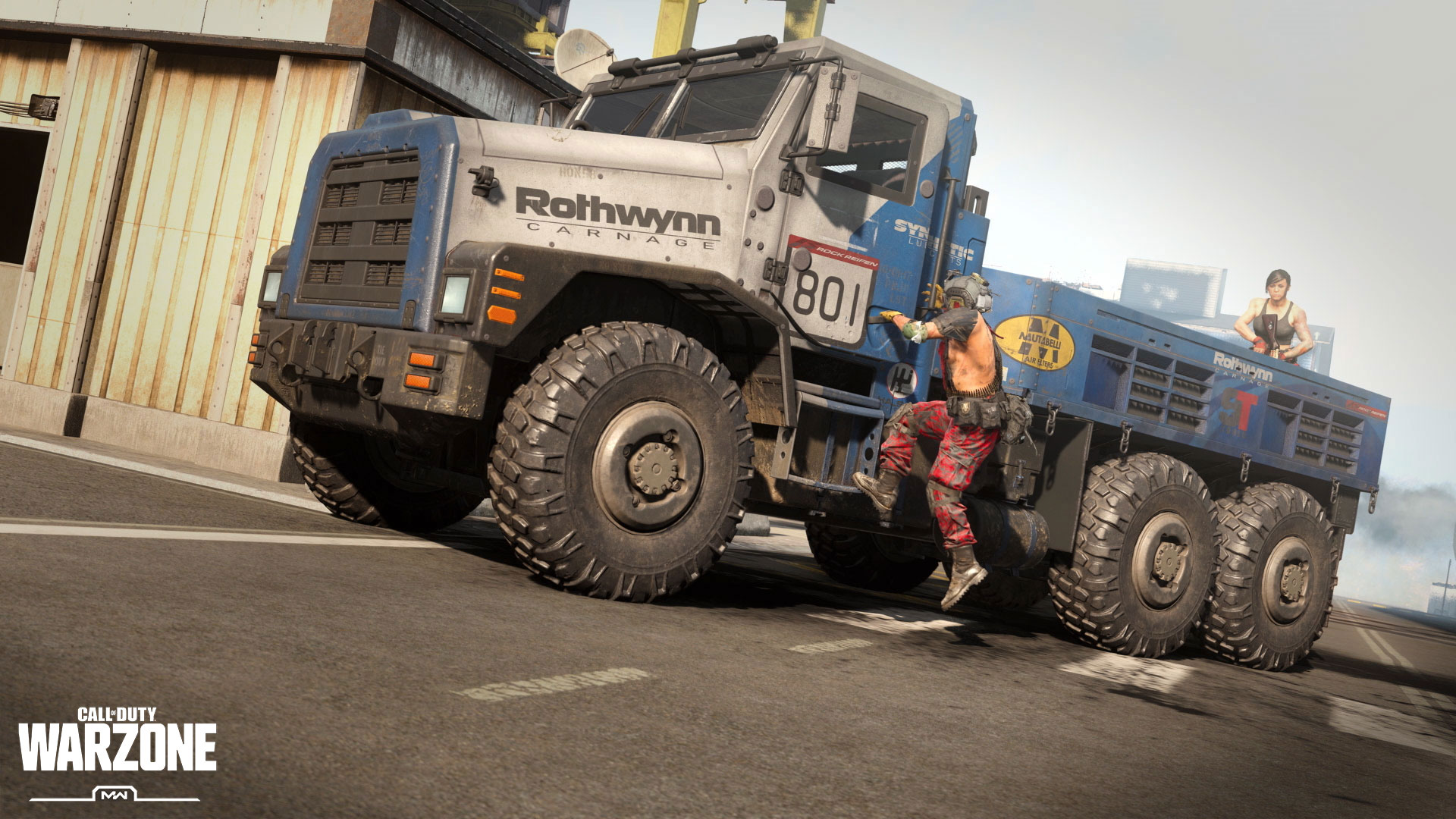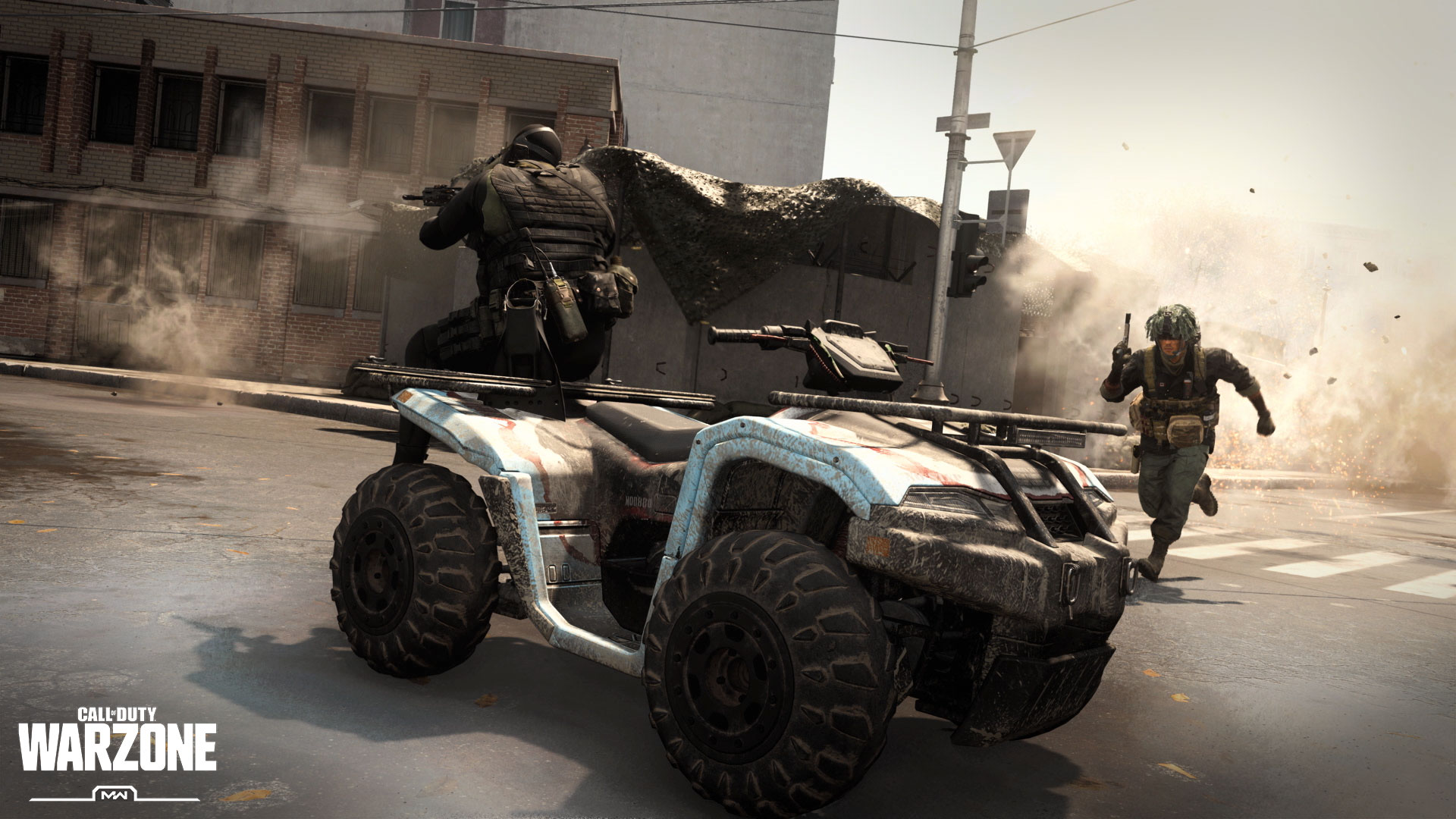 Season Three introduces vehicle skins, which apply to the vehicles found in Verdansk as soon as you start driving them around the Warzone. Just like PUBG.
Source: Infinity Ward Offical blog