Giancarlo Esposito's already iconic first video game role as the dictator Anton Castillo is one of the biggest reasons fans are hyped for Far Cry 6.
Far Cry series is always set in a new land with a new high power that controls this land. The player assumes the role of the savior who will help the people and end the tyranny of a powerful group or person.
In Far Cry 6, things take a political turn when the situation now involves an entire fictional Latin country with a dictator president. In the trailer, we see the president of Yara educating his son on how to keep the country in order when he takes the lead. This is already a dictatorship when a president is succeeded by his son as if it was a kingdom. Yara is inspired by Cuba and many of the riots that happened around the world in the past years.
This time we return to playing a voiced character like in Far Cry 3, but not an outsider. Dani Rojas, who can be either a male or a female, is a native citizen of Yara who wants to overthrow the government.
In an interview, Narrative Director Navid Khavari mentioned this about the new setting of Far Cry 6
"To be very honest, I think it's actually been quite powerful to watch these themes gain more prominence in the last few months around the world, particularly in the United States, Canada, London. For us, what I'm proud of is when we were looking at building the revolution in Yara, we didn't try to shy away from difficult subjects and really to draw meaning from that. So I'm hoping players will be able to see that meeting and have those themes resonate with them. I think that's exciting for us to be able to present in the game."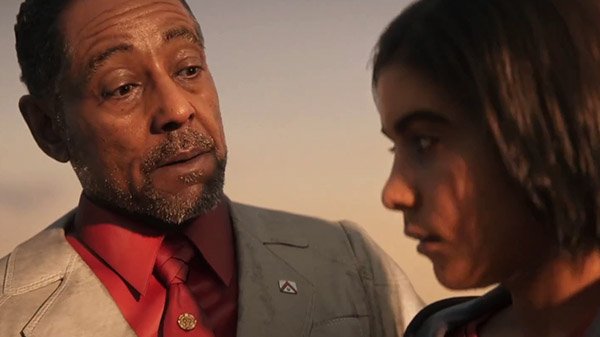 "When you're looking at the topic of revolution, it was essential for us to ensure that the protagonist has a personal investment in that revolution," said Khavari. "With a character like Dani Rojas having that context, to have a history [in Yara] and to have a voice, is very important for us. What's interesting about Dani is that while they were raised in Yara, they aren't necessarily looking to be part of a guerilla movement from the onset. One of the interesting aspects for us was seeing this character swept up in the movement, being drawn into it in that way, and embracing the almost David versus Goliath conflict across the entire island. For the series, it'll be fresh for players to see Dani in cutscenes, to be able to see them make decisions, and interact with other characters."
"It was an unbelievable experience [working with Giancarlo]. Right from the beginning, when I flew down to New York to meet with him, he'd done so much research already based on the material that we sent him. He brings an amazing empathy to his characters, and he brought that same empathy to Anton that I wasn't expecting. He really approached it from the angle of what makes Anton tick? What makes someone who's so charismatic and intelligent, be able to justify doing such brutal things? He also looked at it from the angle of a father. That level of empathy of you're ruling a country, but you're also passing down these very twisted lessons to your son, but you also love your son at the same time. He brought such great nuance and ability in Anton, and he really brought the character to life in a way that I wasn't expecting."
Source: Gamespot