Right now most gamers must have heard of Grounded, the "Honey I shrunk the kids" video game adaptation. The idea does not sound very compelling, I agree. But what we saw in the game trailers and gameplay announcements we saw in Xbox Games Showcase so far beg to differ.
Grounded has a solid single-player campaign that is equally loved and hated by gamers around the world. Its 4 players multiplayer is a fresh take that combines coop battles and building/crafting systems. People who suffer from arachnophobia are having a hard time playing this though, Obsidian took the fear of spiders to the next level.
How does the early access of Grounded feel like?
Some players are complaining about the server issues and how they can't all join together sometimes. It is worth noting that the game has crossplay enabled between Xbox and PC. But many others confirmed that multiplayer is working fine and is actually the best way to enjoy the game, as it was designed to be played by 4 friends.
"The basic worker ant was our core idea," Brennecke, one of the lead developers in Obsidian says. "It doesn't feel like it's completely harmless. It also feels like it could be threatening, and you could battle it. You could also – if we wanted to do insect riding – you could put a saddle on that thing and go to town riding right around the backyard."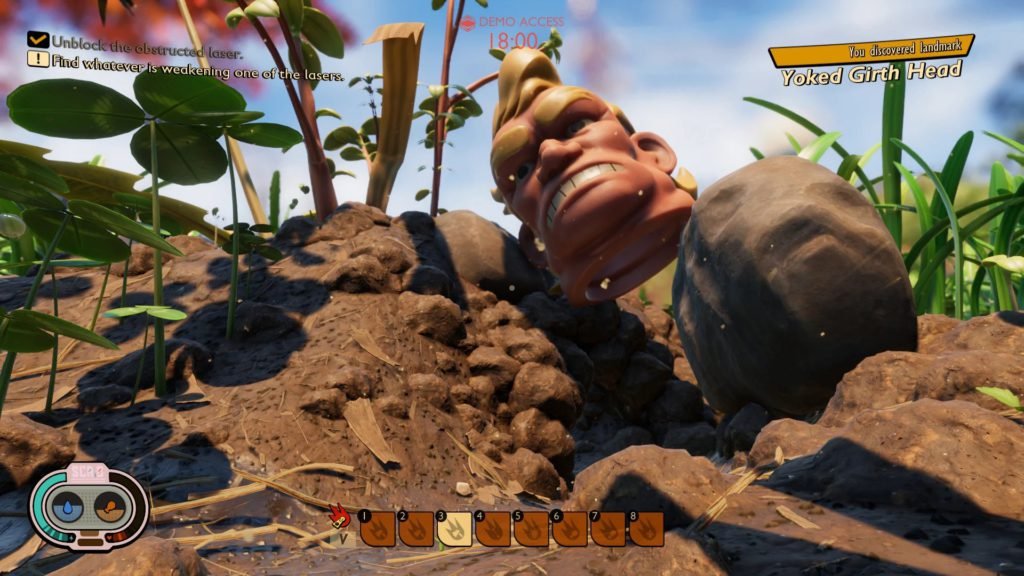 Obsidian went above and beyond to make that game look good and fun as the old movie is. It is a fun experience to have with friends although its survival campaign mode is very short. Other players found optimization issues on PC as the game produced very low frames per second even though it is not demanding at all. But anyway, it is an Early Access game and it is available for $30, which should not be a justification of the low quality on some machines, but it is a fair price for the game and a good incentive to go ahead and buy it. But maybe until Obsidian add all the promised content and fix all the "bugs", heh.
It is worth mentioning that the backyard, which is technically the map in this game, is very well designed and full of plant harvesting and enemies to fight. Obsidian also will add an arachnophobia mode for players who are afraid of spiders, that thing is no joke.