Here we have it folks, the all-new TP-Link VR500 router, AKA Playstation 5.
The PS5 looks much bigger than the PS4. Maybe due to the fact that it packs a greater power than the previous console and is expected to last for at least 5 years with its announced specs which are:
CPU: 8x Zen 2 Cores at 3.5GHz.
GPU: 10.28 TFLOPs, 36 CUs at 2.23GHz, RDNA 2 architecture.
RAM: 16GB GDDR6.
Storage: Custom 825GB SSD.
Expandable storage: NVMe SSD slot.
Optical drive: 4K Blu-ray drive.
Don't get fooled by the TFLOPs. Since they are probably 16bit TFLOPs. Which are not used by almost any application in this decade. Also, I do not know how a 3.5 GHz dual-core processor is going to perform. Even Xbox Series X has a similar processor, only slightly faster, 3.6 GHz.
But spec talks aside, the PS5 goal target is the games. And we did see plenty of games in the Playstation 5 reveal yesterday.
Playstation 5 revealed games
The gameplay footage of these games was recorded on a PS5 device.
PS5 Exclusives
Spider-Man: Miles Morales
Project Athia
Ratchet & Clank: Rift Apart
Destruction Allstars
Sackboy: A Big Adventure
Returnal
Stray
Oddworld Soulstorm
Kena: Bride of Spirits
GhostWire: Tokyo
JETT: The Far Shore
Goodbye Volcano High
GODFALL
Demon's Souls
Gran Turismo 7
Solar Ash
Little Devil Inside
Horizon Forbidden West
Bugsnax
Astro's Playroom
The Playstation 5 reveal was interesting. Especially with all of those games announced with the console. Most of the release dates are not revealed yet but at least we are now sure that there will be something to play on the PS5 when it comes out. Unlike the slow launch of the PS4
The PS4 is not dead yet
Many of the mentioned titles are coming to the Playstation 4 as well. In addition to the long-awaited list of 2020 games.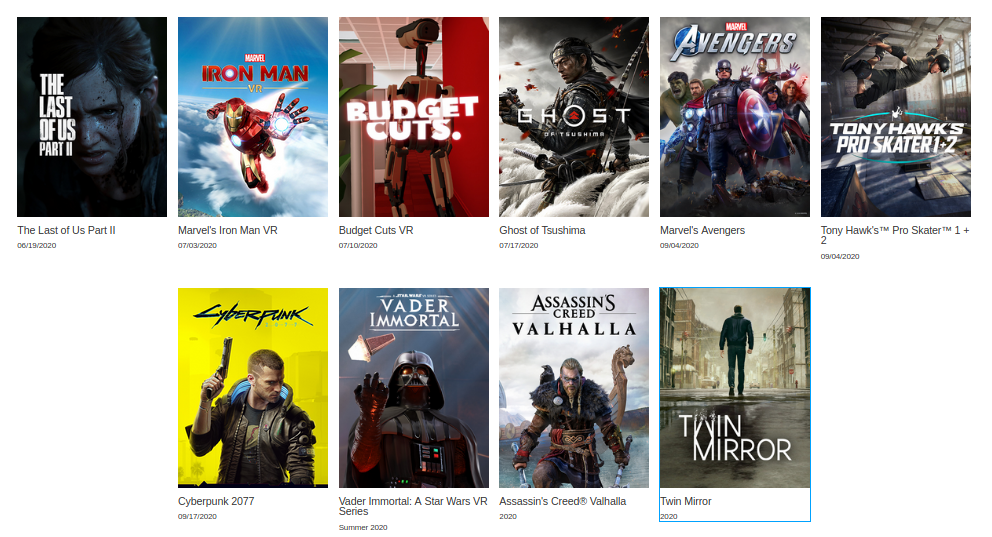 If you have a PS4, consider keeping it a bit longer as it is expected to stay relevant for at least another year.